WE RECOMMEND THE FOLLOWING IN and AROUND CARSON:

(Call in advance to book these services you can hire directly for your retreat.)
COOKS and CATERING
Brigita Caters
– Brigita Lacovera –
blacovara at gmail.com
. Brigita loves cooking for retreats because of the intimacy, transformation and connections they create. She is passionate about food that supports the work of the participants, nourishing their hearts and souls. Private chef, catering and education, guests love her wonderful food from organic, locally-sourced, wild-crafted ingredients.
www.brigitaskitchen.com
The Kitchen Fairy
– Amy Gates – 323-770-1715,
amygates604@gmail.com
. Amy is a holistic retreat chef who loves creating nourishing, flavorful dishes from around the world. She specializes in accommodating for dietary needs, such as vegan, Gluten-free, Paleo, and more!
www.amythekitchenfairy.com
Sarah Nicole Schildknecht – 816-442-2959, sarah.schildknecht@gmail.com. Sarah is a wonderful local cook and baker who specializes in organic "country comfort" food. Meals can be prepared at the retreat and/or pre-cooked and delivered. Her fresh sourdough bread, garden produce, and homemade goat cheese are readily available as she lives nearby.
Maxine Smith – 575-779-8394, azuremaximus@yahoo.com. Max believes eating is all about nutrition as well as satisfying the senses. She is very versatile and she especially loves cooking Italian, Mexican, East Indian and Asian cuisine.
Tomavo Foods – Joe Phillips & Kristina Mathews – 575-737-8533, joe@tomavofoods.com. Joe & Kristina will design your custom menu to exceed your culinary desires and accommodate your dietary preferences. From elegant to rustic and everything in-between, their passion for food is all over the culinary map! They love using whole and organic foods whenever possible.
Cooking Studio Taos – Chris and Valerie Maher – 575-776-COOK. Cook with James Beard recognized chef or have him cook for you. He specializes in hands-on cooking classes, team building, private chef services and private dinners featuring cuisine from all over the world. www.cookingstudiotaos.com.


YOGA CLASSES and KIRTAN
Soma Yoga – Brigita Lacovara – blacovara at gmail.com. A deeply relaxing somatic experience. Inspired by the Feldenkrais Method and a style of health yoga from the SriKali Ashram in India, this class rewires the brain and nervous system for connections within the body and within our lives.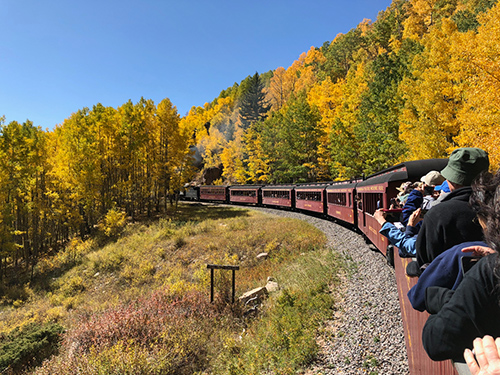 Slow-Burn Vinyasa – Brigita Lacovara –
blacovara at gmail.com. A challenging vinyasa class holding postures and slowing transitions between poses to keep awareness in body.
Rise & Shine Yoga
– Brigita Lacovara –
blacovara at gmail.com
. For all levels/body types, learn the fundamentals, gain mobility and strength, and understand your body better.
Hatha Yoga – Gail Goodwin – 251-928-9442. During her 30 years as a yoga teacher, Gail studied personally with TKV Desikachar in India and his senior practitioners of his traditon in the US. For 15 years, she was the owner of the Point Clear Yoga Center, and concurrently led workshops and retreats in Europe, Hawaii, and the US. At present, Gail teaches privately in Taos.
Kirtan Chanting – Jeremiah Glauser – 808-446-0845. Kirtan for yoga retreats featuring stories of India and dialogue on conscious evolution.


MASSAGE and OTHER FORMS OF HEALING WORK
Astrology Readings
– Elizabeth Brownrigg 575-758-2758,
egb@elizabethbrownrigg.com, www.reverendelizabethbrownrigg.com


Clairvoyant Readings/Healings – Elizabeth Brownrigg – 575-758-2758, egb@elizabethbrownrigg.com. Connect with yourself and your desires. Remove old patterns and beliefs. Create the life you want to live. www.reverendelizabethbrownrigg.com.
Reconnective Healing® – Elizabeth Brownrigg – 575-758-2758, egb@elizabethbrownrigg.com. With Dr. Eric Pearl's method, receive energy healing to reconnect your broken DNA strings and strands for a truly wholistic realignment, TheReconnection.com.
Taos Rocks – Ana Chavez – 575-751-3309. Massage and hot stone therapy.
Bodywork – Daniel Pretends Eagle – 575-613-2367.
Facials by Jill – Jill Moore – 575-770-2445. Organic facials, waxing, lash/brow tinting.
Acupuncture Enhanced – Ana Easter, DOM, RN – 720-656-8783. Energy healing with acupuncture, sound healing & essential oils.
Native Medicine - Grandmother Jean, (Adasti Gadahee) – 505-550-6611, adastigadahee@gmail.com. Traditional Cherokee crystal worker and ceremonialist, www.crystalteepee.net.
Human Design Readings – Janice Sandeen – 575-754-4989. Delve into this modern science and enjoy a personal reading or a relationship reading. An introductory Human Design class and/or an interactive study session can be arranged for groups of any size, https://lifebeing.life/human-design-consulting/.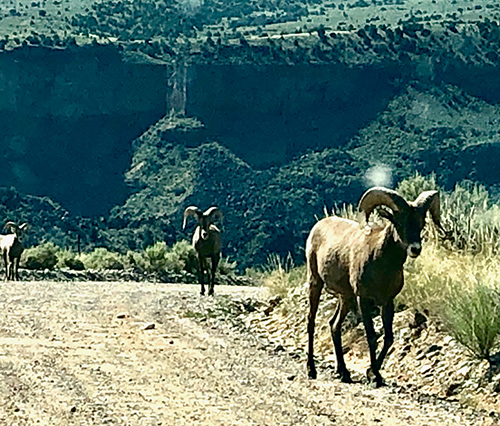 Empowering Alchemy – Robin Cunningham – 575-779-6802, empoweringalchemy@gmail.com. Advanced cranial-sacral therapist, shamanic facilitator, Reiki master teacher, reflexologist, intuitive bodyworker, sound healer, www.empoweringalchemy.com
Tibetan Bowl Sound Therapy – Jeremiah Glauser – 808-446-0845. "The body not only needs touch, it needs sound therapy which enhances bio-acoustic frequency in the body."
Crystalline Harmonic – Brigita Lacovara blacovara at gmail.com. A rejuvenating and centering sound immersion, guests lie down and listen to the alchemy of crystal bowls meeting the human voice. Transformed, each person receives just what s/he needed.
Polarity Therapy – Solange Leboucher – 575-613-0043.


ART WORKSHOPS and CLASSES
Sacred Beauty/Divine Design
, Elizabeth Brownrigg – 575-758-2758,
egb@elizabethbrownrigg.com
. Using mixed media, found objects, and intuition, we dive deep individually or as a group to make personal altars and sacred spaces. No prior art experience needed,
www.elizabethbrownrigg.com
.
Bee Luminous Taos, Pure Beeswax Candlemaking Workshop, Robin Cunningham – 575-779-6802, BeeLuminousTaos@gmail.com. www.BeeLuminousTaos.com
Taos Adobe Tufa, Dianne Pola – 575-770-6154, diannep@taosnet.com. Have fun making pots, planters and garden art learning to work with Tufa, a porous rock composed of calcium carbonate, www.taos-tufa.com.


MUSIC and HOUSE CONCERTS
Daniel and Carol Eagle
, Southwestern, Gypsy, Celtic original music – 575-613-2423,
www.boneorchard.com
.
Grace & Paul Jones – Indian flute music with drums – 575-377-5017
Jeremiah Glauser – Bagpipes, mandolin, and penny whistles accompany his original music of love, loss, triumph and the paradox of life itself. 808-446-0845 primordialsound108@gmail.com.
Adam & Rick – Pop and Country cover music, vocalist & keyboards – 505-263-6477
Jennifer Peterson – Taos-based singer/songwriter – 773-414-5725


ADVENTURE WITHIN 30 MINUTES

Ojo Caliente Spa & Mineral Springs
– 505-583-2233
www.ojospa.com
Llama Trek Adventures – 1-800-758-LAMA (5262) www.LlamaAdventures.com
Guided Hikes – Brigita – blacovara at gmail.com. Head down into the Rio Grande Gorge or up to Williams Lake, Wheeler Peak, or Taos Ski Valley.
Rio Grande Del Norte National Monument – Hiking trails. www.riograndedelnorte.org
La Cieneguilla Stables – 575-751-2815 Hwy 68, Pilar, NM
Los Rios River Runners – 575-776-8854 www.losriosriverrunners.com
Big River Raft Trips – 800-River-Go www.bigriverrafts.com
Far Flung Adventures – 575-758-2628 www.farflung.com
Eske's Paradise Balloons – 575-751-6098 www.taosballooning.com
Cumbres and Toltec Scenic Railroad – 1-888-286-2737, info@cumbretoltec.com

OTHER ACTIVITIES
TAOS PUEBLO

www.taospueblo.com
PUYE CLIFF DWELLINGS

www.puyecliffs.com
BANDELIER NATIONAL MONUMENT

www.nps.gov/band/index.htm
TAOS SKI VALLEY

www.taosskivalley.com
www.skitaos.org
VIETNAM VETERANS MEMORIAL

www.vietnamveteransmemorial.org
R.C. GORMAN's NAVAJO GALLERY

www.rcgormangallery.com
THE HARWOOD MUSEUM FOUNDATION

www.harwoodmuseum.org
TAOS CENTER FOR THE ARTS

www.tcataos.org
MUSEUM ASSOCIATION of TAOS

www.taosmuseums.org